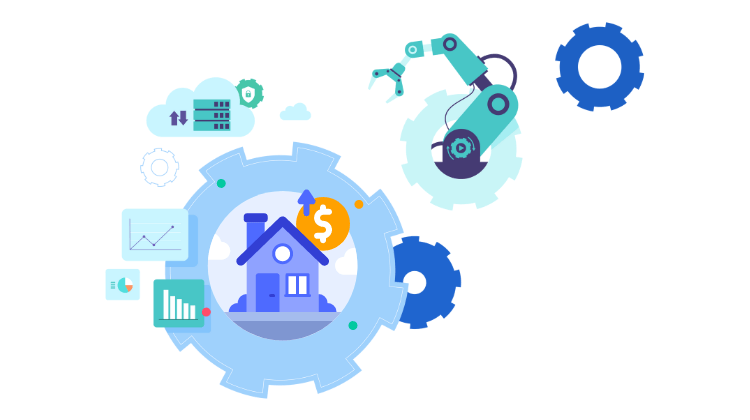 The Most important Features of a Property Tax Management Software
Features of Property Tax Management Software:
Almost every business is in love with speed, faster processes, accuracy, and above all, profitability. And how is that possible? Well, all through the help of pro software, online tools, and the latest processes driving a statement.
At present, almost every organization uses different types of software to fasten up their processes and introduce accuracy in results. Be it the HR or the finance department, nearly every segment or team in a firm uses some software.
Following the same trend, now the real estate or broker agencies use property tax management software.
What is property tax management software?
Property tax management software is to resolve risks, sort out liabilities, synchronize data information, and helps to make better and wise decisions in terms of property dealing and relevant information management.
It gives you more access to your data, workflows, helps you keep track of all the operations while managing the tax bill reduction, etc.
The Most-Preferred and Demanded Features in a Property Tax Management Software, Includes:
Centralized Access: It offers you to access the data at a centralized center. The data type usually includes- reports, bills, property details, client details, etc. Its automated validations enhance data accuracy and ensure better control.
Alerts: The software sends smart notifications of upcoming over dues or bills, reminds of important schedules, and contains an interface for custom control and evaluating the audit rules effectively.
Smart Reporting: There is a feature to go through the insights, customizable analytics reports, explore the data for specific client or property, track the savings and minimize penalties on a click.
Easy Integration: Right from data cleansing to integrating third-party APIs, it offers a broad vision of innovation and excellence.
24*7 Support: With 3-tiers of support (product, self-help & technical support) it becomes easier to get a satisfactory solution to your problems.
These are some of the most basic and demanded features in property tax management software. It may vary based on the software you choose.
Property Tax Management Software is easier-to-use, offers a series of benefits, and adds a lot to the overall proficiency of a business. It does not just make it hassle-free for the organization to carry your tasks ahead but streamlines the entire data information in the easiest way possible.